Hiking Mauritius!
Mauritius is not only a destination for seaside holidays, but also a place to do some great hikes. However, without a local guide, hiking is difficult. Often the hikes are not signposted and you will not even find their starting point. And if once started on a trail, you cannot expect it to be marked. There will also be a lot of junctions waiting to mislead you, most of them ending in the covert or in front of a fence or locked door.
I would like to point out some special hikes that I have done in Mauritius that are possible to do on your own. I explicitly address responsible and experienced hikers that to go out on their own instead of with a guide.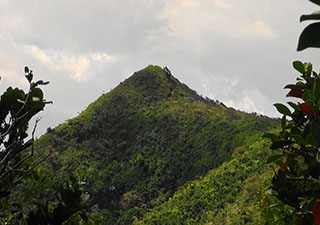 Black River Peak from Chamarel
With 828m this is the highest mountain in Mauritius. The official hiking trail from "Black River Gorges national park" is well known, but few know that there is also a trail from the village of "Chamarel"!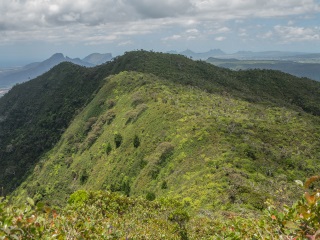 Black River Peak to Black River
From the summit of Black River Peak, a small trail leads in northern direction. This trail will lead you to Black River.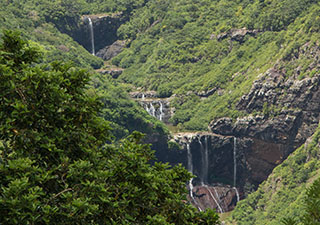 Tamarin waterfalls
The 7 cascades of the Tamarin falls are famous. However without a guide, the entry of the trail down the gorge can hardly be found.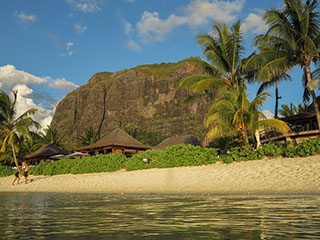 Le Morne Brabant
Since July 2016 this mountain is open to the public. The main trail goes straight to a viewpoint, but a lesser known trail circles the Le Morne Brabant in its entirety. And for those who want to climb the mountain from the west coast (Le Morne Public Beach) I will describe alternative entries.
Many other great hikes are already documented on the website of Explore Mauritius. I can recommend the following hikes: